'Life Skills' for Primary 5, 2017/18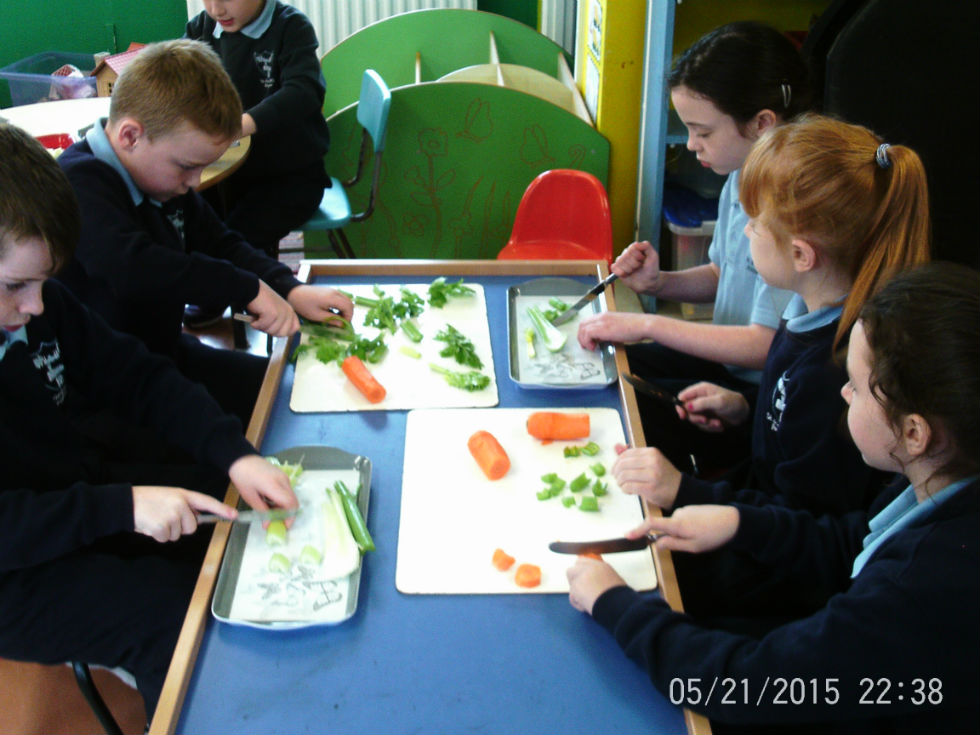 Slicing & Dicing...
Peeling & Scrunching...
Scraping and Stripping...
What about some Julian Strips??
Carrots carefully sliced...
In go the leeks...
Many hands make... soup!!
They measures, cut, weighed, mixed, rubbed, covered and cleaned up under direction of Bridie and Edel!
Those apple crumbles DO look yummy!!
St Patrick's Primary School, 10 Annaghmore Rd, Coalisland, Dungannon BT71 4QZ
Phone: 028 8774 0661